Welcome to EUROGUSS Newsroom!
Zinc Die Casting Competition: application phase underway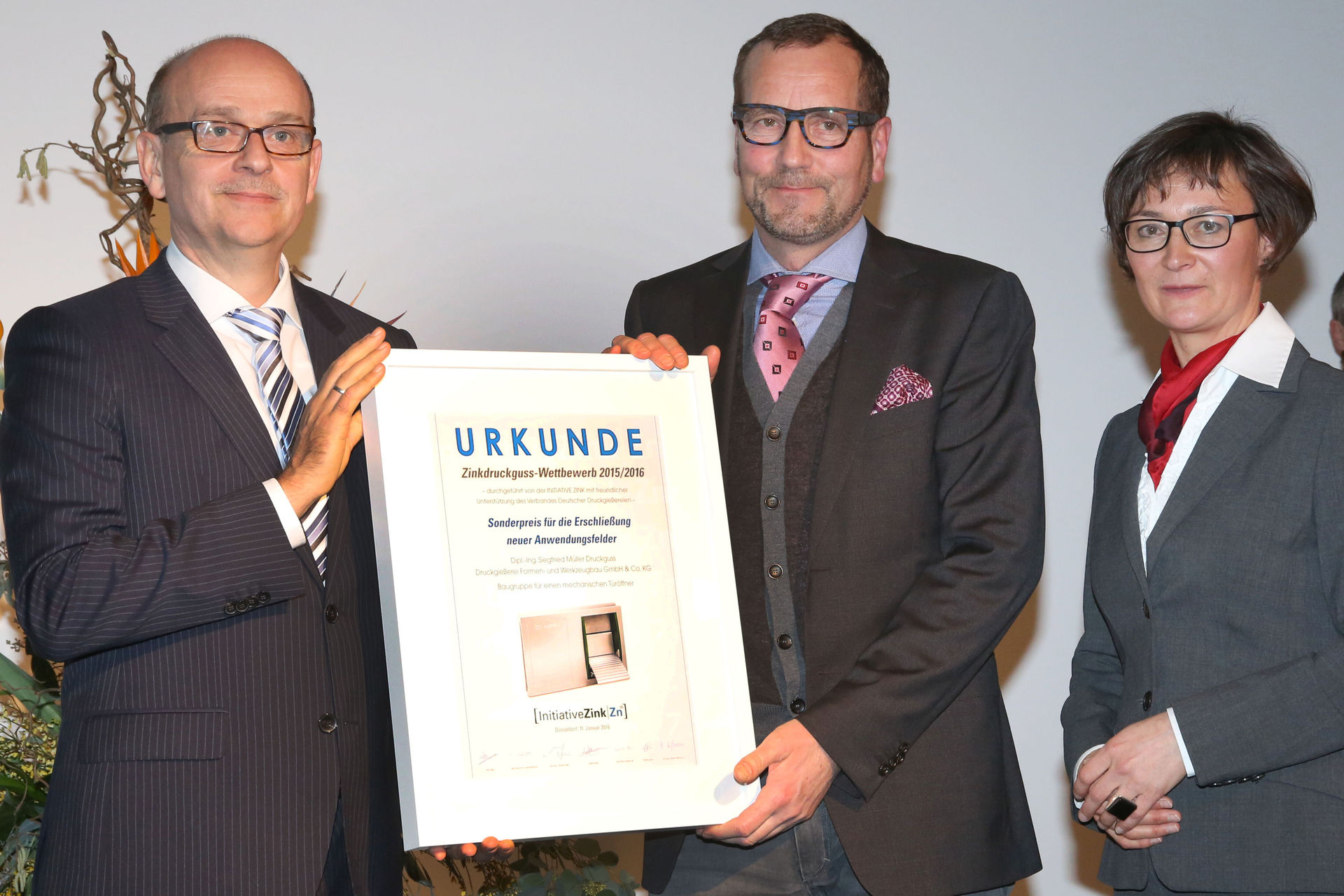 "And the winner is …!" will then be the announcement on 15 January 2018, when the winners are announced within the framework of the opening ceremony for EUROGUSS. The Initiative Zink (Zinc Initiative), supported by Verband Deutscher Druckgießereien (VDD, Association of German Die-Casting Foundries), is already staging this competition for the 7th time. In doing so, the aim is to demonstrate the potential and diversity of applications, the outstanding characteristics of zinc die cast products as well as the efficiency and performance of the participating foundries. "Zinc die cast components are in demand everywhere when it comes to high stability, exceptional optics and a natural haptic feel. And: zinc die casting is a technology which offers scope for innovations. With the Zinc Die Casting Competition, we are seeking to confirm and promote the strengths of the material and the die casting process using the best examples", said Dr.-Ing. Sabina Grund from the Initiative Zink, explaining the motivation behind staging the competition. A top-ranking jury made up of recognized die casting experts will be assessing the die castings submitted. 
Further information and application forms are available at: